Regular price
$2,499.00 USD
Regular price
Sale price
$2,499.00 USD
Unit price
per
Sale
Sold out
Free Shipping in Continental USA
Need Help? Call Us: (252) 424-7247
View full details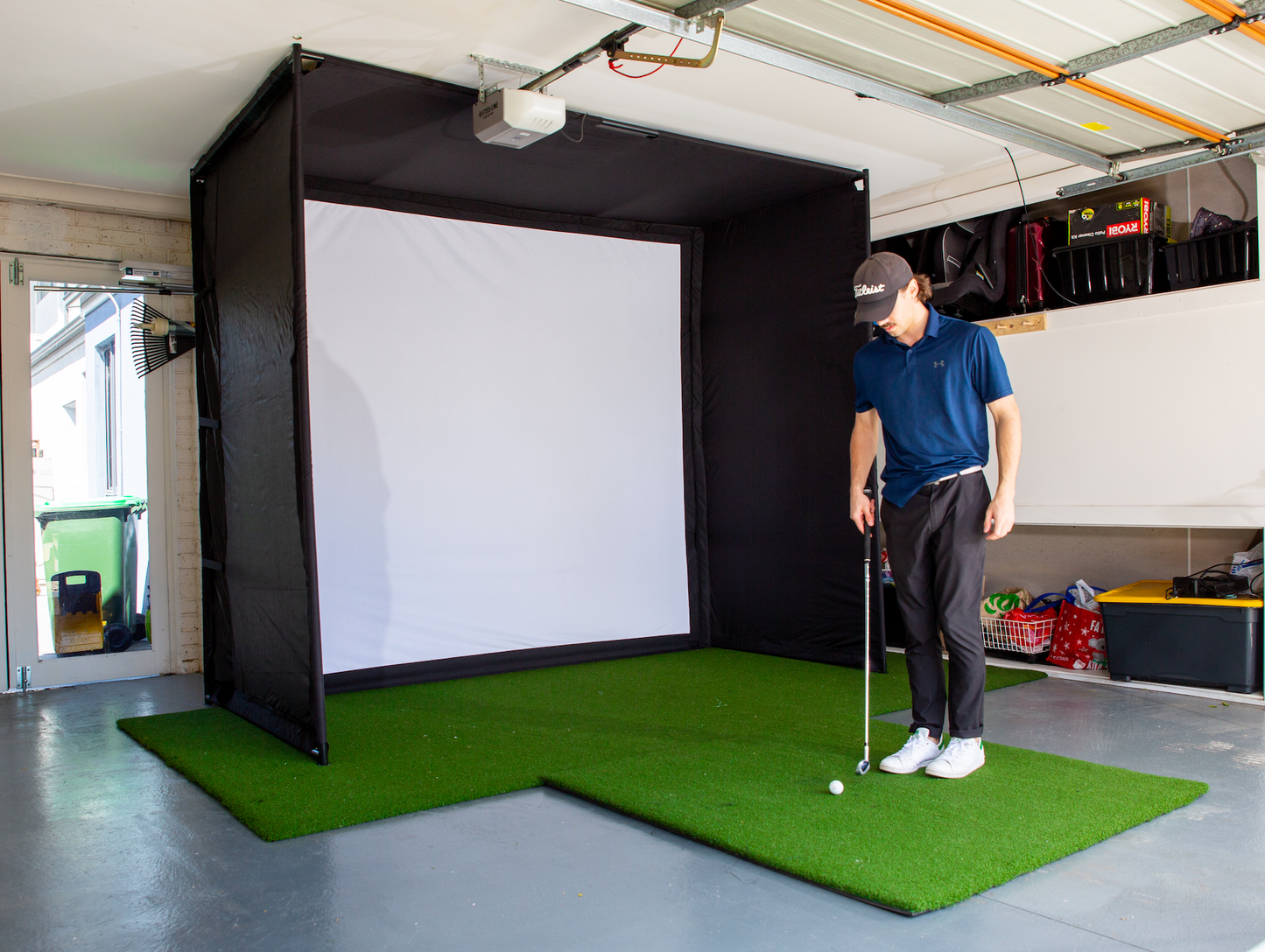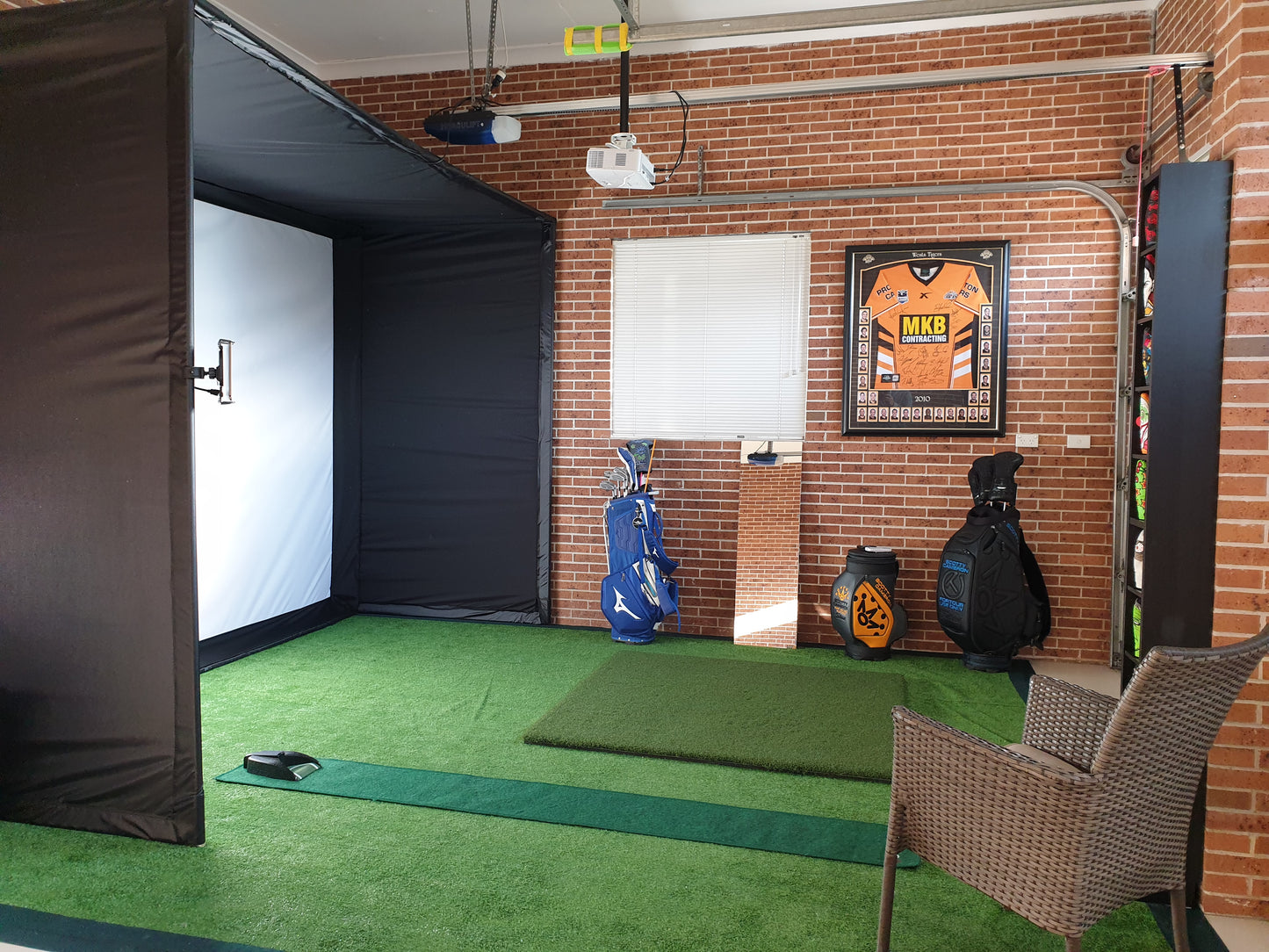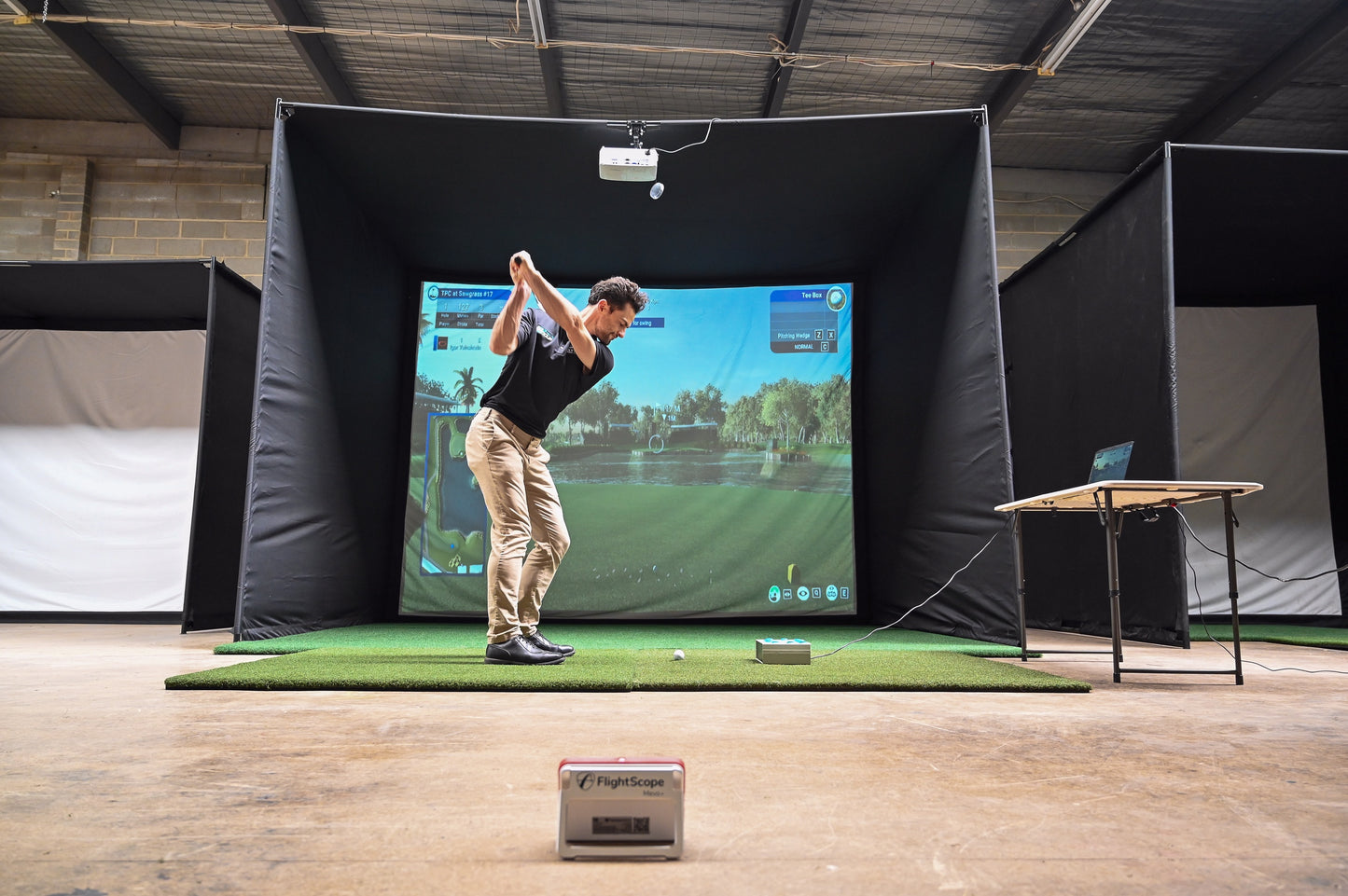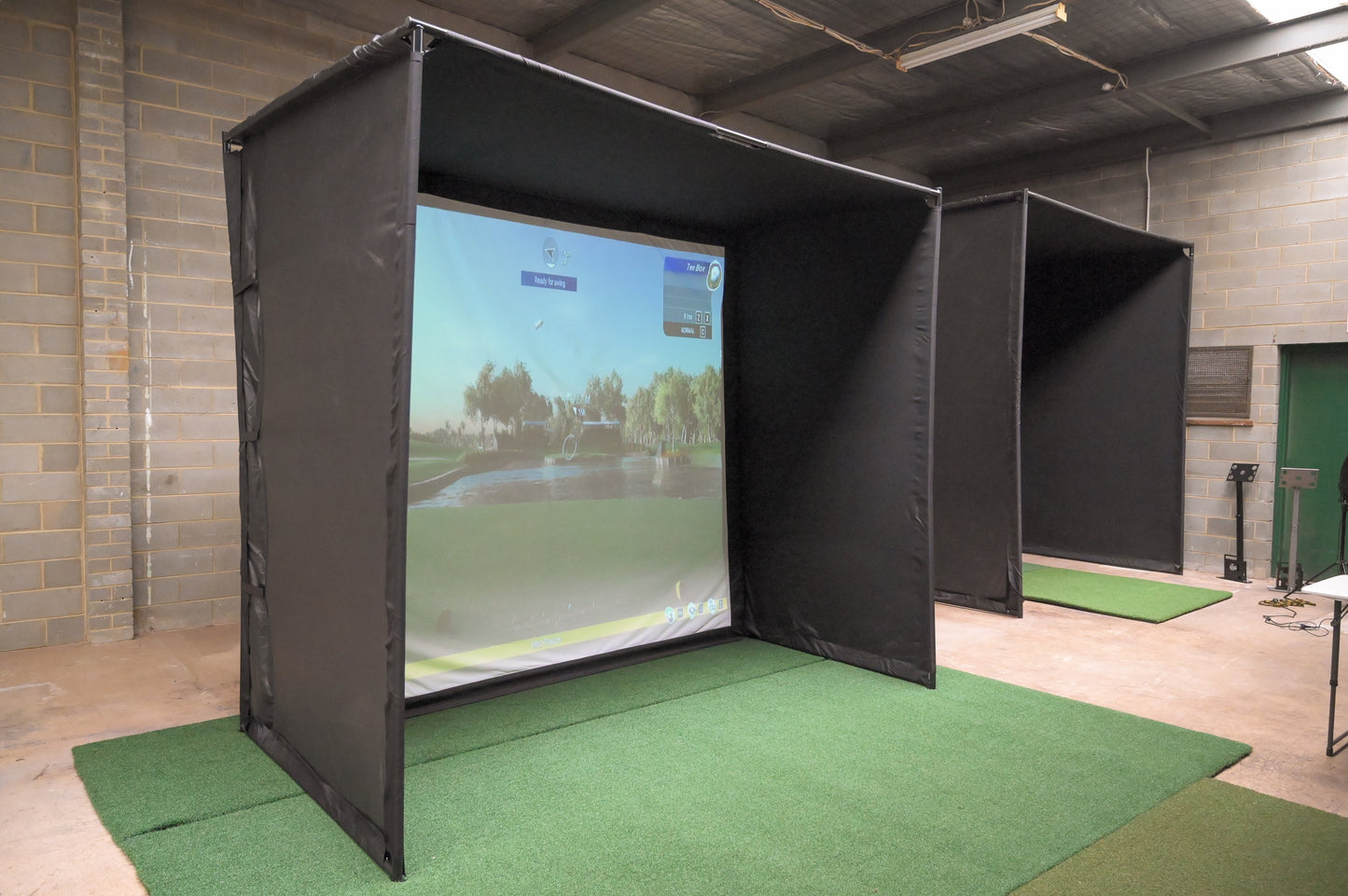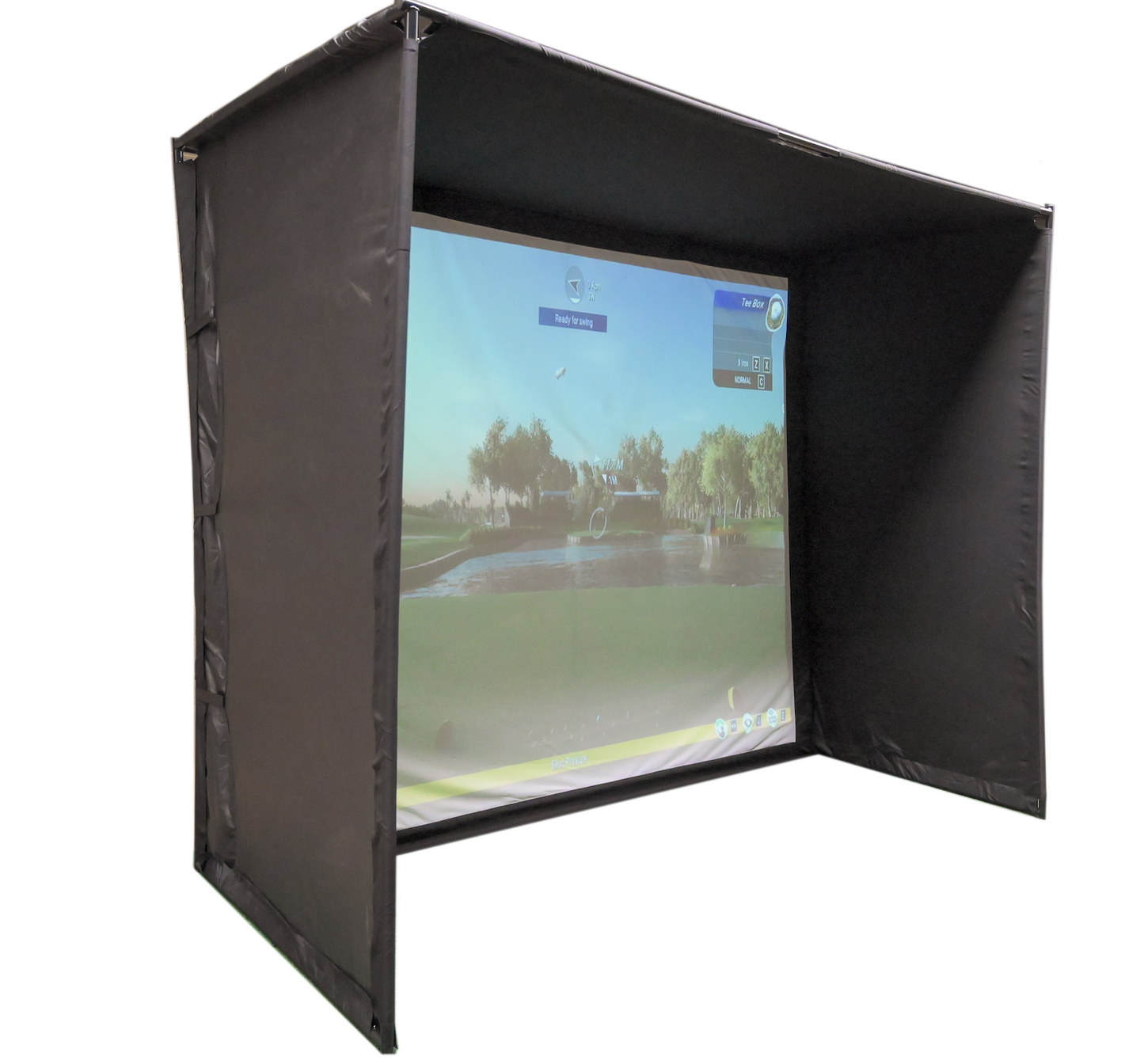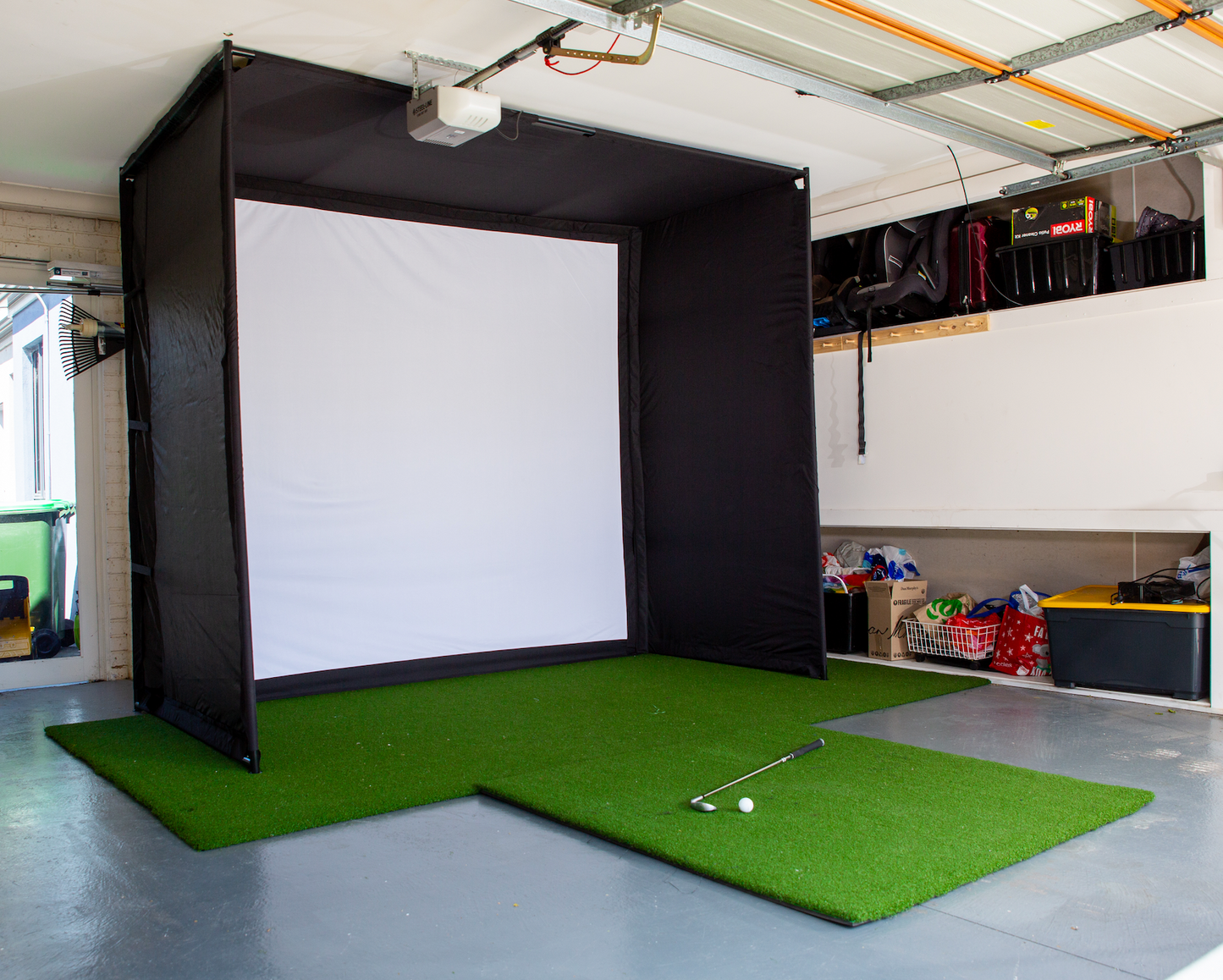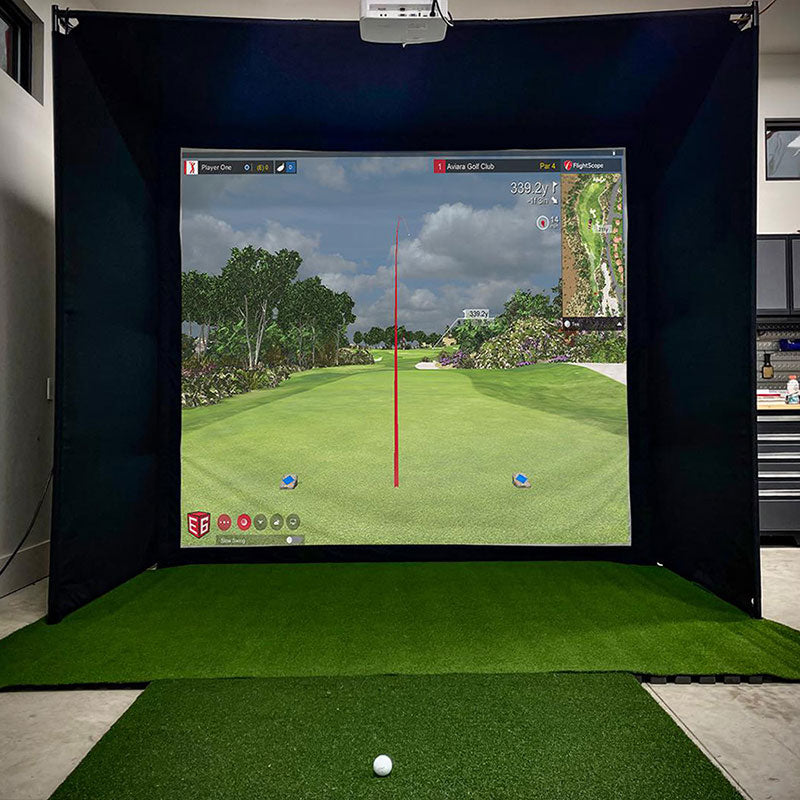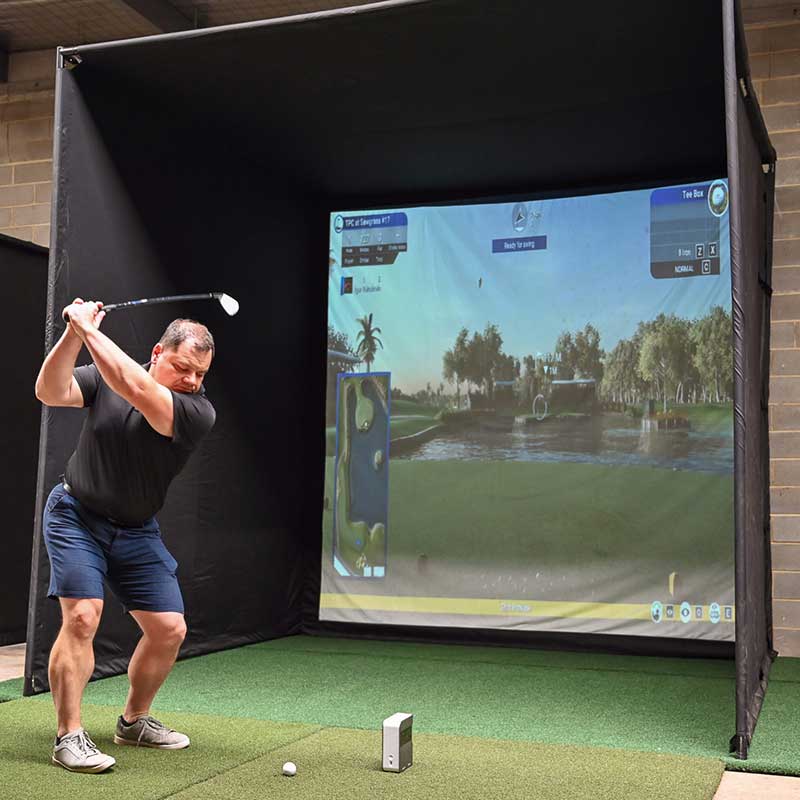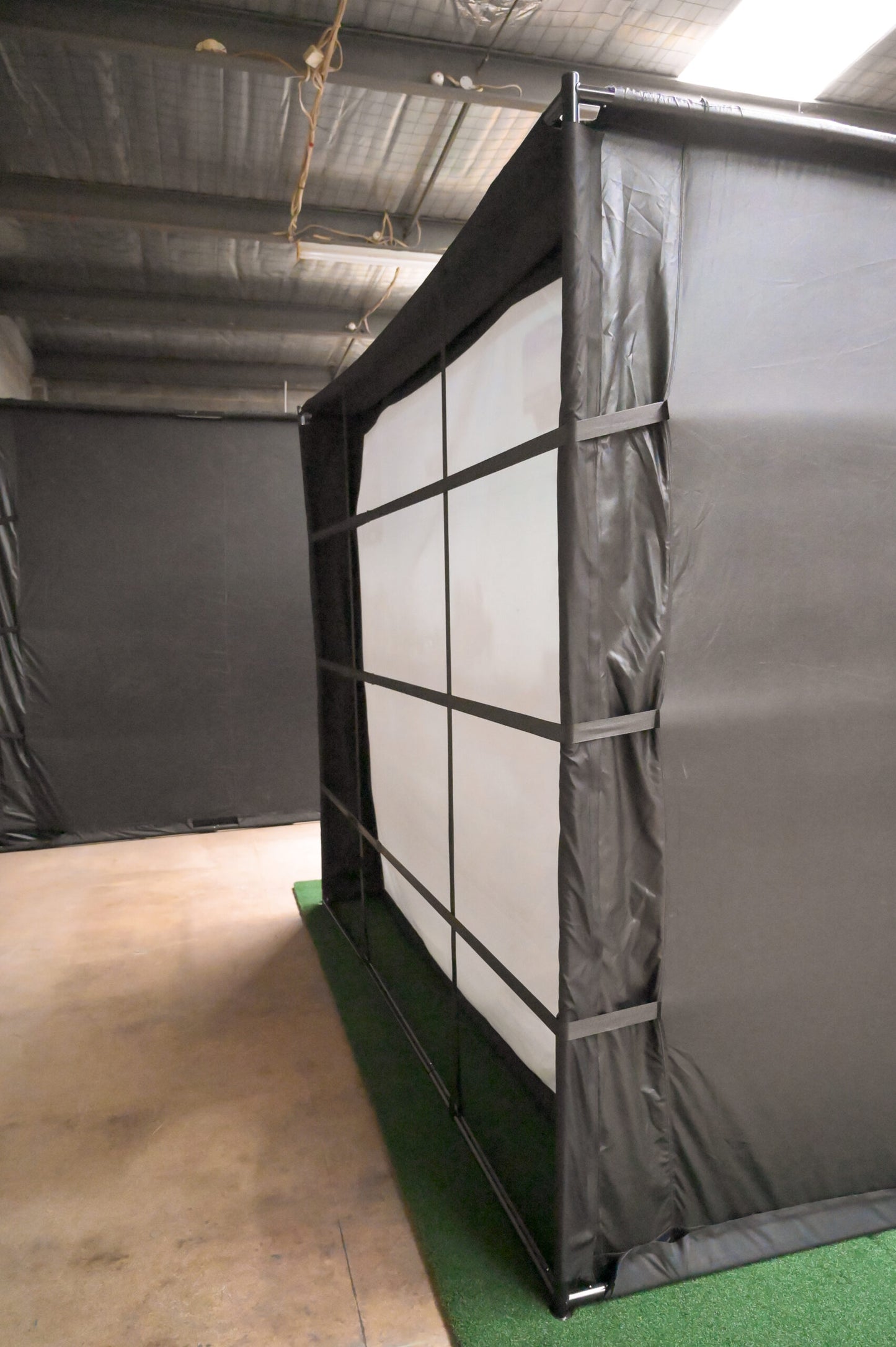 Product Details
24/7 Golf Simulator Bay Golf Enclosure –
Enclosure Sizes:
Par 3- 10' (W) x 8'6" (H) x 5'4" (D)
Par 4- 12' (W) x 8'6" (H) x 5'4" (D)
Par 5- 13' (W) x 10' (H) x 10' (D)

Par 5 Short- 13' (W) x 10' (H) x 5'4" (D)
24/7 Golf Simulator Bay Enclosures are an affordable, all-in-one simulator solution for all golfers. Designed for indoor use only – your living room, mancave, basement, garage, office etc. The 24/7 Golf Simulator Bay Enclosure requires zero drilling or alterations to your existing space. These simulator enclosures are fully portable, take a single person only 30 minutes to set up, and can be stored in the ski bag.
The 24/7 Golf Simulator Bay Enclosure features a unique single-piece design, eliminating spaces for errant shots to burst thru the enclosure, protecting both the user and surrounding area. Each Simulator Bay Enclosure features a triple-layer commercial grade impact screen designed specifically to offer HD quality projection, noise dampening properties, as well as side and roof protection.
An incorporated velcro border around the screen edge enables users to easily replace the impact screen top layer, allowing owners to rejuvenate their screen without the need to purchase an entire new enclosure. Replacement screens are available for purchase from authorized distributors.
The 24/7 Golf Simulator Bay Enclosure incorporates an offset screen design, whereby the projector screen is positioned approximately 11" forward of the rear frame border, reducing 99% of the metal frame that surrounds a majority of other brand portable simulator enclosures, all but eliminating the chance of golf ball ricochet. The offset design also creates a built in rear buffer zone, leaving space for the screen to expand upon golf ball impact within the enclosure frame border.
All 24/7 Golf Simulator Bay Enclosure include an easy to assemble click-together metal frame, and have provisions to accomodate a projector mount (not included)
Features:
Commercial grade triple layer HD quality projector screen

Single-piece design eliminating spaces for errant shots to burst thru the enclosure, protecting both the user and surrounding area.

Velcro Border Protection Pads

Replaceable projector screen top layer (available from official distributors as an optional extra)

Click-together metal frame

Offset screen design, all but eliminating the chance of golf ball ricochet.

Built in rear buffer zone

30 minute assembly time (single person)

Screen Material: Dual Layer 3.5mm 650gsm air mesh combined with a high-density 350gsm woven polyester

Package includes: Single-piece enclosure with commercial grade screen and click together metal frame