**Hitting mats are on back order until 1/31/23**
Regular price
$6,499.00 USD
Regular price
Sale price
$6,499.00 USD
Unit price
per
Sale
Sold out
The FlightScope Mevo+ Golf Practice Package is our most popular simulator solution specifically designed for conventional spaces such as single car garages, spare bedrooms, pro shops, conference rooms etc.
Free Shipping in Continental USA
Need Help? Call Us: (252) 424-7247
View full details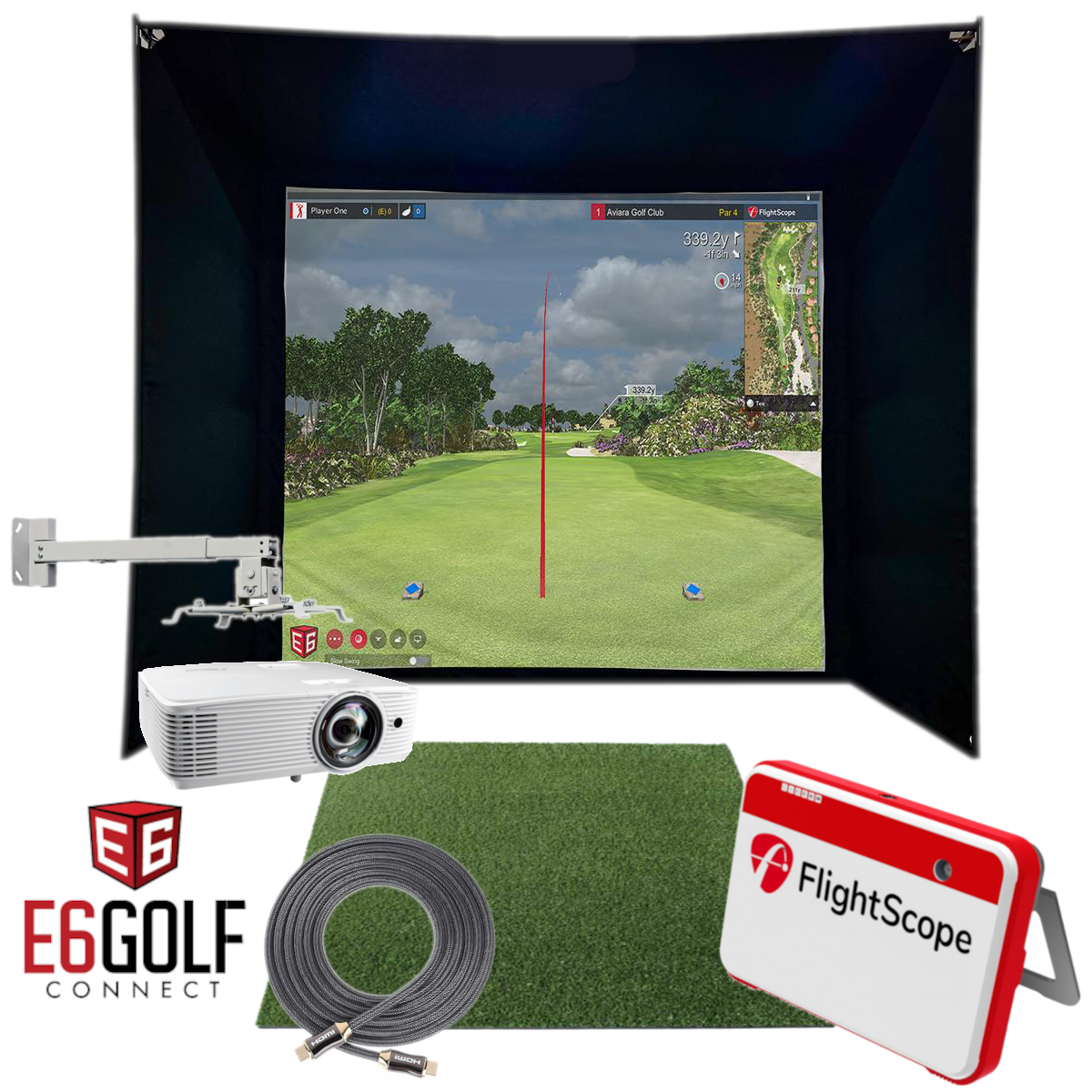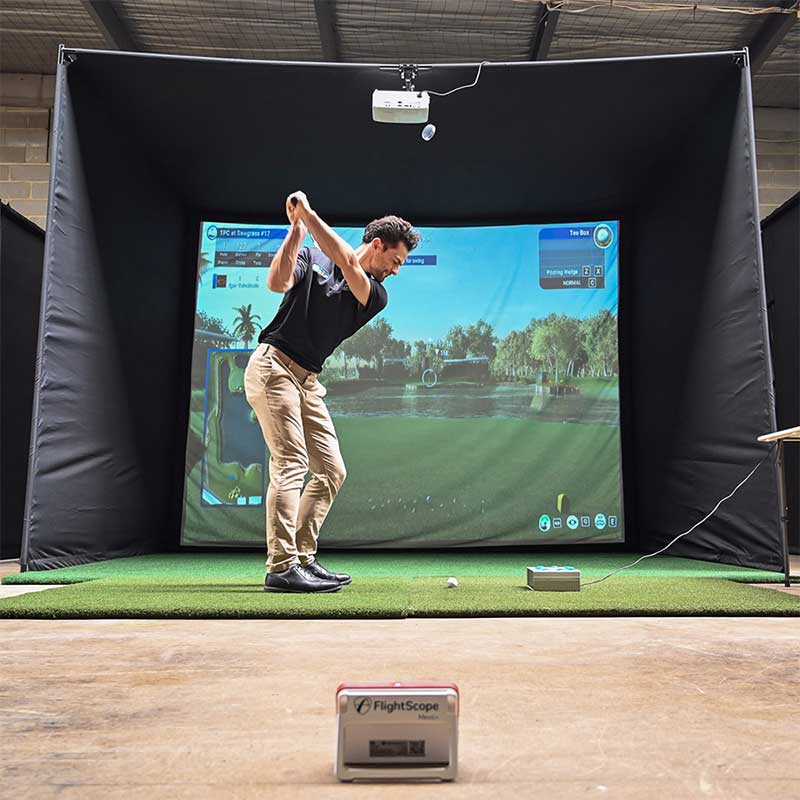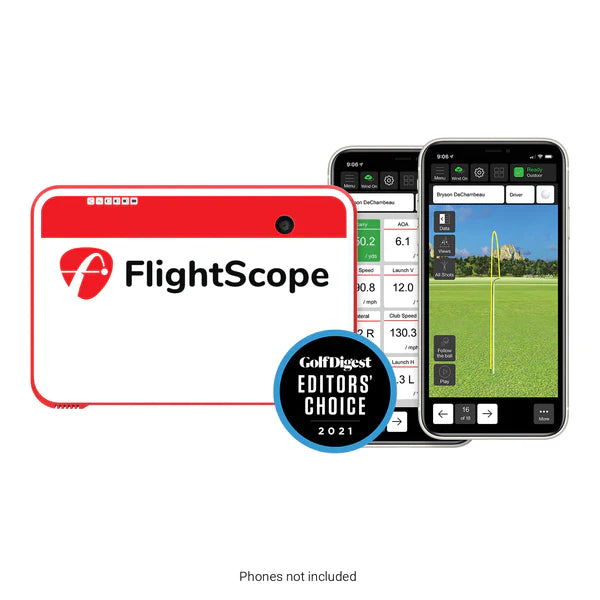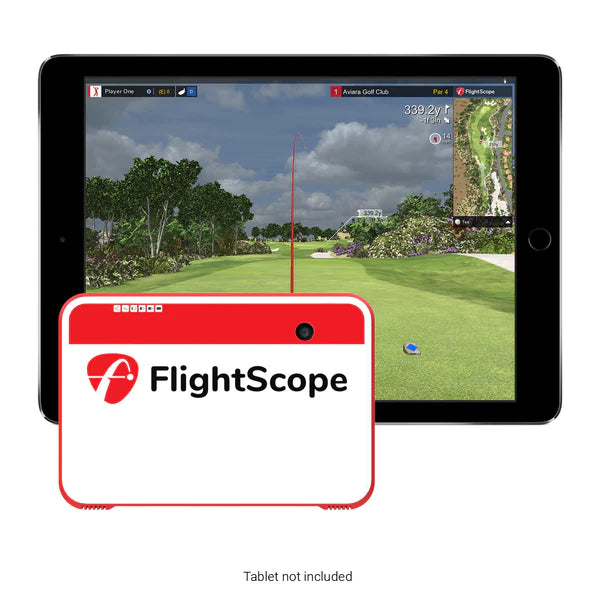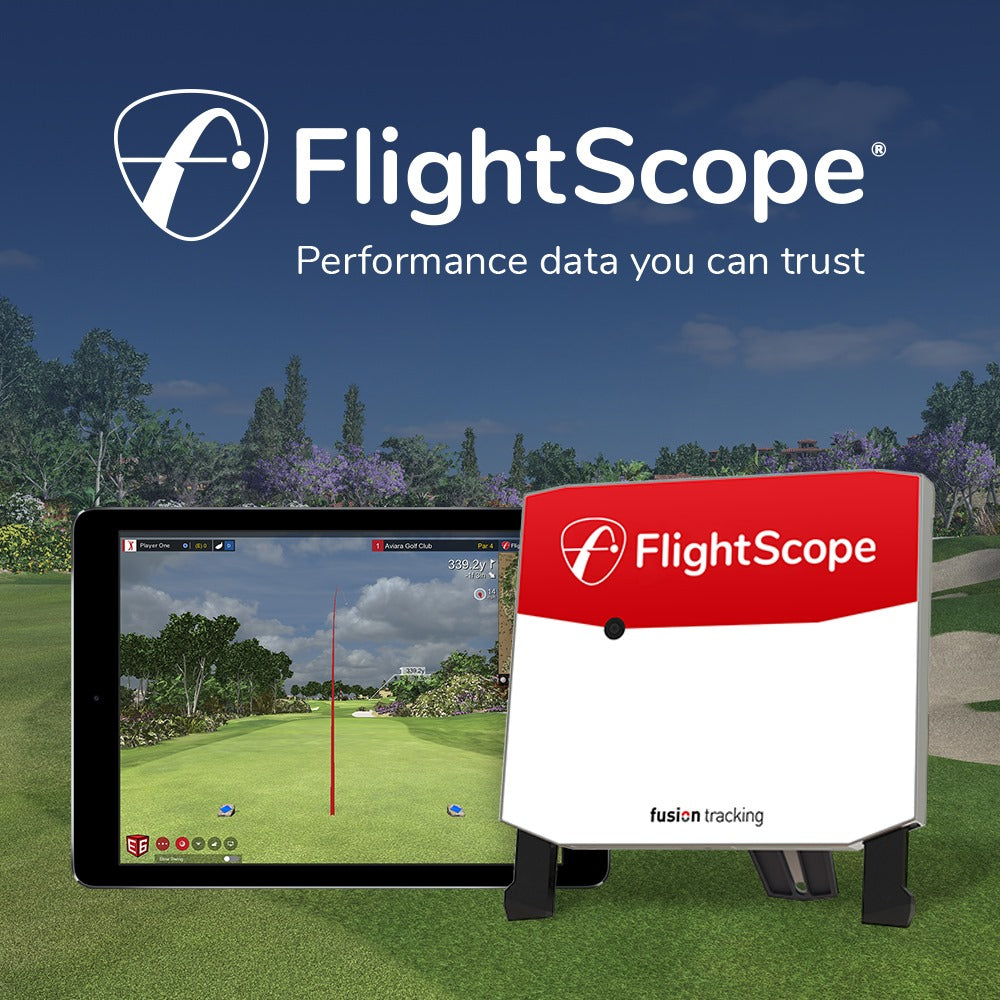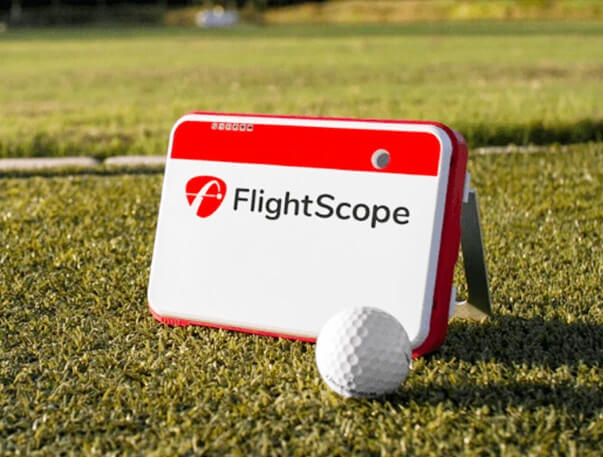 The Flightscope Mevo+ is the most accurate home golf simulator on the market
The FlightScope Mevo+ is the first home golf simulator to use the most accurate Doppler radar technology to track ball flight.
The Mevo + also integrates with the top golf simulator software providers, offering more than 150,000 golf courses for incredibly realistic game play at affordable prices.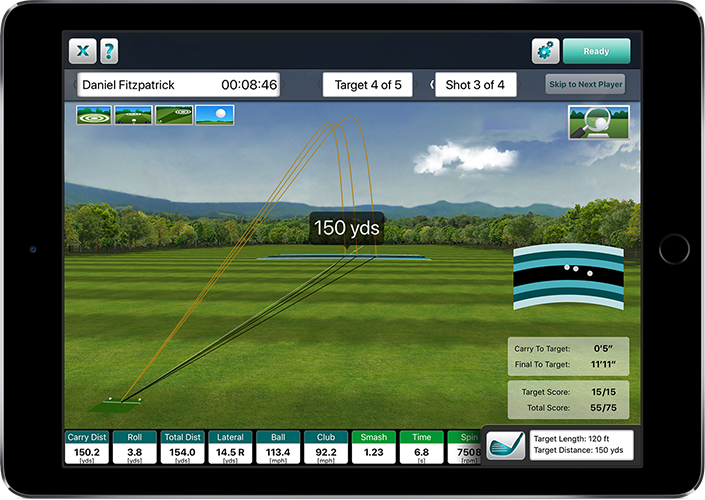 How accurate is the Mevo+?
Highly accurate
Doppler radar-based systems like the one used in FlightScope's Mevo + have been universally acknowledged to be the most accurate of all golf simulators. Doppler radar systems are now used by the vast majority of the top touring pros to monitor and improve their games. Known for the high standards he demands; 2020 U.S. Open Champion Bryson DeChambeau chooses FlightScope doppler radar technology as his preferred simulator.
Extensively tested
Flightscope were the first company to start tracking ball flight in sport - in fact they started with Cricket and also used Doppler for Tennis, even at Wimbeldon!
Value for money
Quite simply at $1999. FlightScopes Mevo+, in terms of bang for your hard-earned buck, may just be the best value for money proposition available worldwide
What data does the Mevo capture?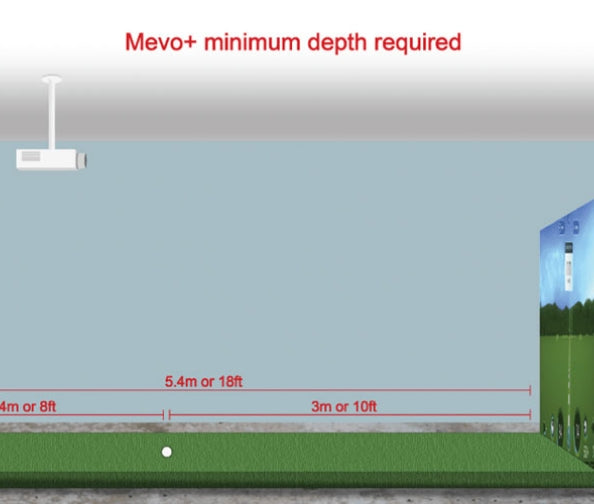 How much space do I need for the Mevo+?
The Mevo+ sits behind the hitting area, so it does need a little more space than for instance SkyTrak. It requires about 18feet of space to achieve its highest level of accuracy.
Ideally 8 feet from Mevo+ to your hitting zone and a minimum 10 feet from ball to screen/net will work.
A minimum 1ft "safety zone" behind your screen allows for the amount the balls impact may momentarily push the impact area of your screen back. And the more space you have from the hitting area to the screen the better, with 9ftm being ideal.
Mevo+ requires a 9ft width area and anything above 9ft in height is workable but this really depends on the height of the player. As a rule of thumb, 10ft is usually ample.
For best read results avoid large amounts of exposed metal and fluorescent lighting which may interfere with the radar. And you can always ask our experts on how modifications can be made to sheds or other spaces to improve accuracy.
Course integration
FlightScope Golf App (FS Golf) - Included

This is your standard driving range software which displays all shot data, plots it on the range and includes dispersion circles. One awesome feature is the automated video clipping feature.

Mevo+ connects directly to your phone's camera, which you either place down the line behind the player, or parallel on the side, and automatically clips the video of your swing, then overlays the data of that swing on the screen.

This gives both players and coaches the opportunity to review both the physical swing combined with the outcome of the swing in one simple and quick interface.

Coaches can save these videos and forward to students, or, if Students own a Mevo+ themselves, can record the swings to submit to their coach online for review and coaching.
FlightScope Skills App (FS Skills) - Included

The is a skills test app. Users can choose from a variety of different pre-set skills tests, or create their own custom ones.

The skills app has users on the driving range once more, but has them aiming at targets set by the software, and ranks each shot.

At the end of each skills session the app will identify how well the golfer has performed, where they predominantly miss their shots etc, and gives them information to work on. It's practicing with precise purpose.
TruGolf E6 Connect (5 course lifetime) - Included

Apart from being a launch monitor, the Mevo+ is also a highly accurate golf simulator. Included at no extra charge is an E6 Connect lifetime subscription with five free real-life golf courses that players can use on their iPhone or iPad. They can even plug their device into a TV or projector to play at home. This is currently available for iOS only running iOS13.3 or later.
Collapsible content
TGC 2019 (The Golf Club 2019)

To play rounds of golf, we strongly recommend TGC2019 (The Golf Club 2019). This is our top of the range software, with over 150,000 courses including Pebble Beach, St Andrews and many more famous courses. This option allows up to four golfers at a time to play rounds off varying tees so that appropriate options can be selected depending on age, gender or ability. TGC 2019 also requires a high spec gaming computer with at least the following specifications.

OS: Windows 7/10 64Bit
Processor: Intel Core i3/i5/i7 @ 3.20GHz or equivalent
Memory: 8 GB RAM
Graphics: NVidia GTX 1050TI (or better), for 4K NVidia GTX 1080 (or better)
DirectX: Version 11
Network: Broadband Internet connection (Required)
Hard Drive: 30 GB available space
Sound Card: DirectX 11 compatible
Creative Golf 3D

Another great option which combines both serious simulator golf with options for both beginners and children is purchasing Creative Golf 3D. Creative Golf 3D includes realistic real life golf courses from around the world, an outstanding array of practice options, and with the optional Golfisimo Add-On, pitch & putt, mini golf, and quite a few entertainment based practice modules such as dart golf and destruction golf.
E6 Connect (Full version)

E6 connect is one of the world's leading golf simulator course software provider and the Mevo + integrates perfectly with E6 Connect being fully compatible.. At 24/7 Golf we are an official distributor of their software and can offer installation support as well. Over 100 premium golf courses available and you can play against people form all over the world. Incredible graphics and the most realistic golf playing experience.